What are the stages of progression to a strong HIS and how are they measured?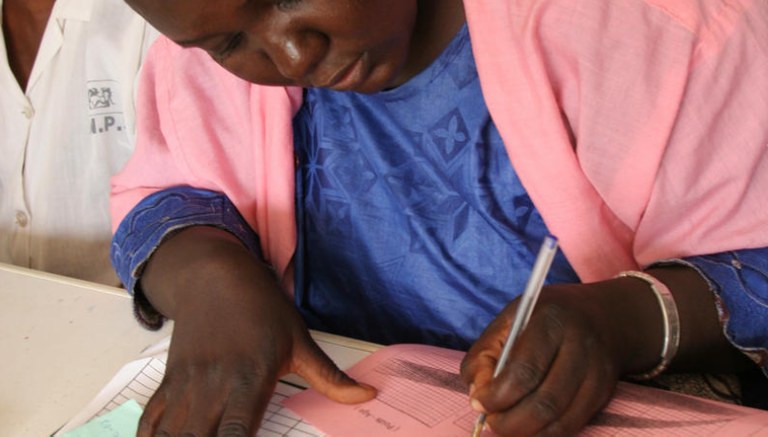 Strong health information systems (HIS) exist so that countries can track diseases and health issues and plan strategically for evidence-based approaches to improve health outcomes. An HIS functions when it can collect, analyze, and enable use of high-quality, timely data to strengthen health service delivery.
Although everyone agrees that HIS need to be strong to contribute to improved health, the process is rarely linear and understanding is limited on what combinations of interventions improve HIS performance. The HIS Stages of Continuous Improvement Toolkit was developed to help answer that question with enough granularity to accommodate different goals and contexts from country to country.
This toolkit has the following parts:
Measurement tool scale
Assessment tool 
User manual 
It builds from MEASURE Evaluation's HIS Strengthening Model, which depicts the components of an HIS and can assist planners to target interventions. The tool, HIS Stages of Continuous Improvement, measures HIS status and expected HIS performance for achieving health goals over five stages. It identifies HIS subcomponents and details their improvement, in relation to specific health goals. See below an illustrative example of how the tool can indicate an improvement pathway for one HIS subcomponent—an HIS strategic plan. 
Example: A look at possible stages of progression toward an HIS Strategic Plan
This HIS Stages of Continuous Improvement measures performance of 39 HIS subcomponents and includes an assessment tool and user guidance to assess, diagnose, and plan for HIS improvement in relation to health goals. This toolkit assists HIS managers and investors to assess, diagnose, and plan for HIS improvement across each sub-component and the overall HIS to achieve health goals. 
This toolkit was developed in collaboration with colleagues at the Centers for Disease Control and Prevention (CDC) under the umbrella of the Health Data Collaborative Digital Health and Interoperability working group. 
Related Content
Mapping a Path to Improve Uganda's Health Information System Using the Stages of Continuous Improvement Toolkit