Health Information Systems Tools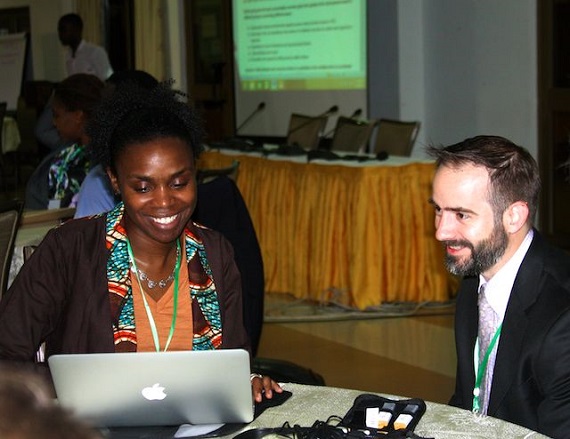 Recognizing that high-quality data are essential to all public health programs, MEASURE Evaluation developed many tools to strengthen health information systems (HIS). For an overview of HIS-related tools, see MEASURE Evaluation's Work in Health System Strengthening: Global Models, Tools, and Resources to Measure and Improve Health Information System Performance.
CLPIR: Community-Level Program Information Reporting for HIV/AIDS Programs
Community-Level Program Information Reporting for HIV/AIDS Programs (CLPIR) seeks to improve information systems for community-level programs.
Data Demand and Use
Core tools to stimulate data demand and capacity building and enhance evidence-based decision making.
Data Quality Assurance
Methods for assessing M&E plans and systems that collect and report data for program management and reporting.
Geographic Information Systems
GIS help reveal relationships and trends in public health in a way that is quickly understood by program managers and easy to share.
Guidelines for Data Management Standards in Routine Health Information Systems
This document proposes standards on data management for RHIS, based on the results of an expert workshop held in South Africa in 2012.
Health Facility Assessment Methods
Methods to increase utilization of facility-based information for decision making about investments in health systems and services
HIS Assessment Tool Database
A searchable database meant to guide users in finding the HIS assessment tool to best meet their needs.
HIS Strengthening: Standards and Best Practices
Standards and best practices for using 12 different types of data sources for HIS strengthening
HMIS Information Use Training Manual
This manual is designed to build the skills of health managers and professionals (in Ethiopia) in using the information generated by the Health Management Information System.
PRISM: Performance of Routine Information System Management
A framework that ensure relevant data and guarantees that outcomes will be usable for decision making. 
Referral Systems Assessment and Monitoring Toolkit
A tool developed to assist health and program managers in obtaining and using information regarding the performance of referral systems.
Routine Health Information Systems (RHIS) Curriculum
This curriculum contains a syllabus, facilitator's guide, and modules to help strengthen and improve the performance of routine health information systems. 
SAVVY: Sample Vital Registration with Verbal Autopsy
A resource library of best-practice methods for strengthening vital events monitoring and measurement, including causes of death.
HIS Stages of Continuous Improvement Toolkit
This suite of tools helps provide systematic guidance on how to assess the existing status of an HIS and identify specific improvements that take an HIS through a defined progression toward optimum functioning.